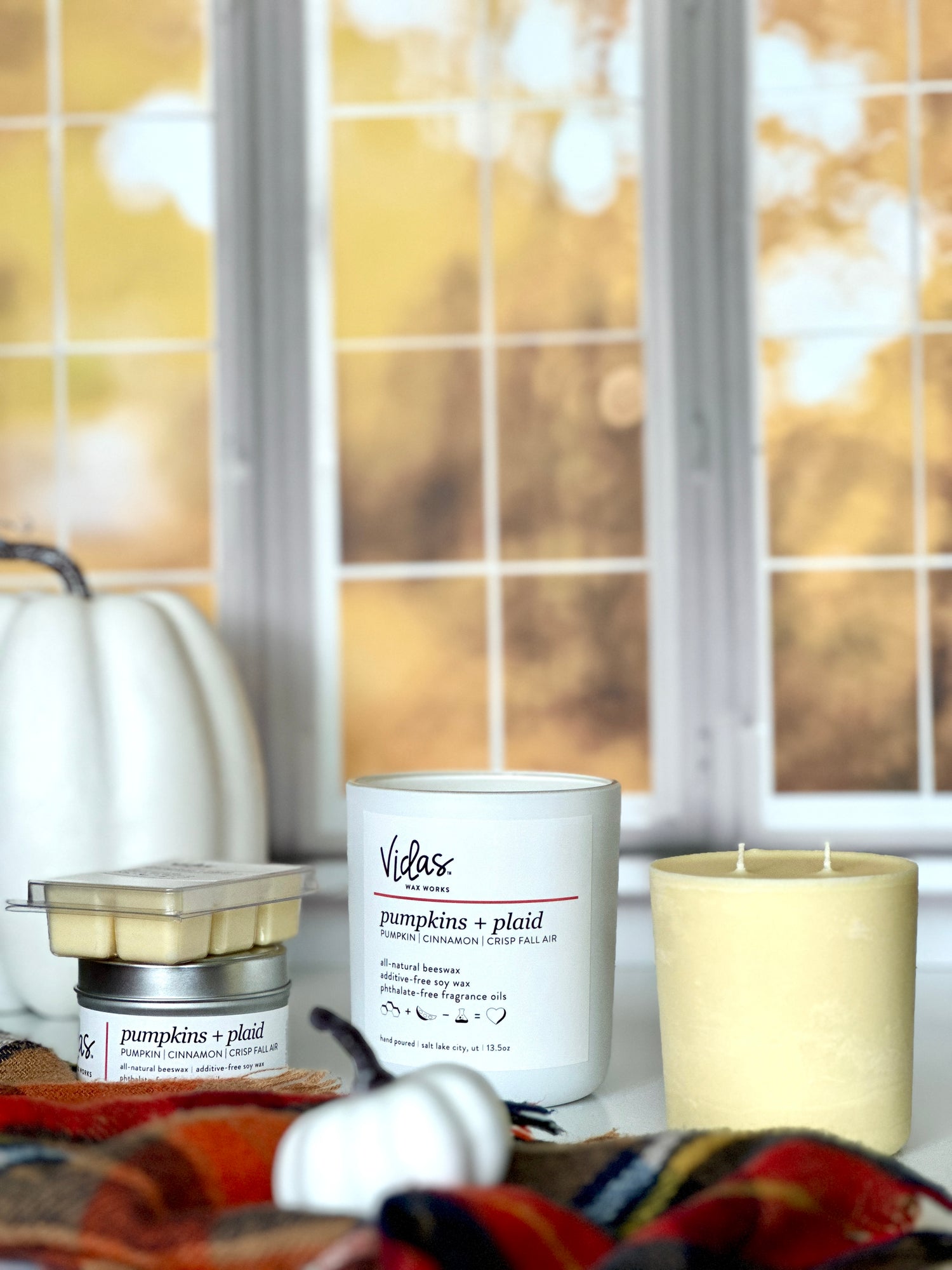 Pumpkins + Plaid
Transport yourself to an idyllic scene: a leisurely stroll amidst a kaleidoscope of autumn leaves and the gentle caress of a brisk fall breeze on your skin. The inviting aroma of freshly harvested pumpkins, the warm embrace of cinnamon spice, and refreshing notes of crisp fall air will ignite your senses and set the mood of a perfect autumn day. Whether it's a cozy night by the fireplace or a gathering with loved ones, this scent is the perfect companion to welcome the charm of the season into your home.
Shop Now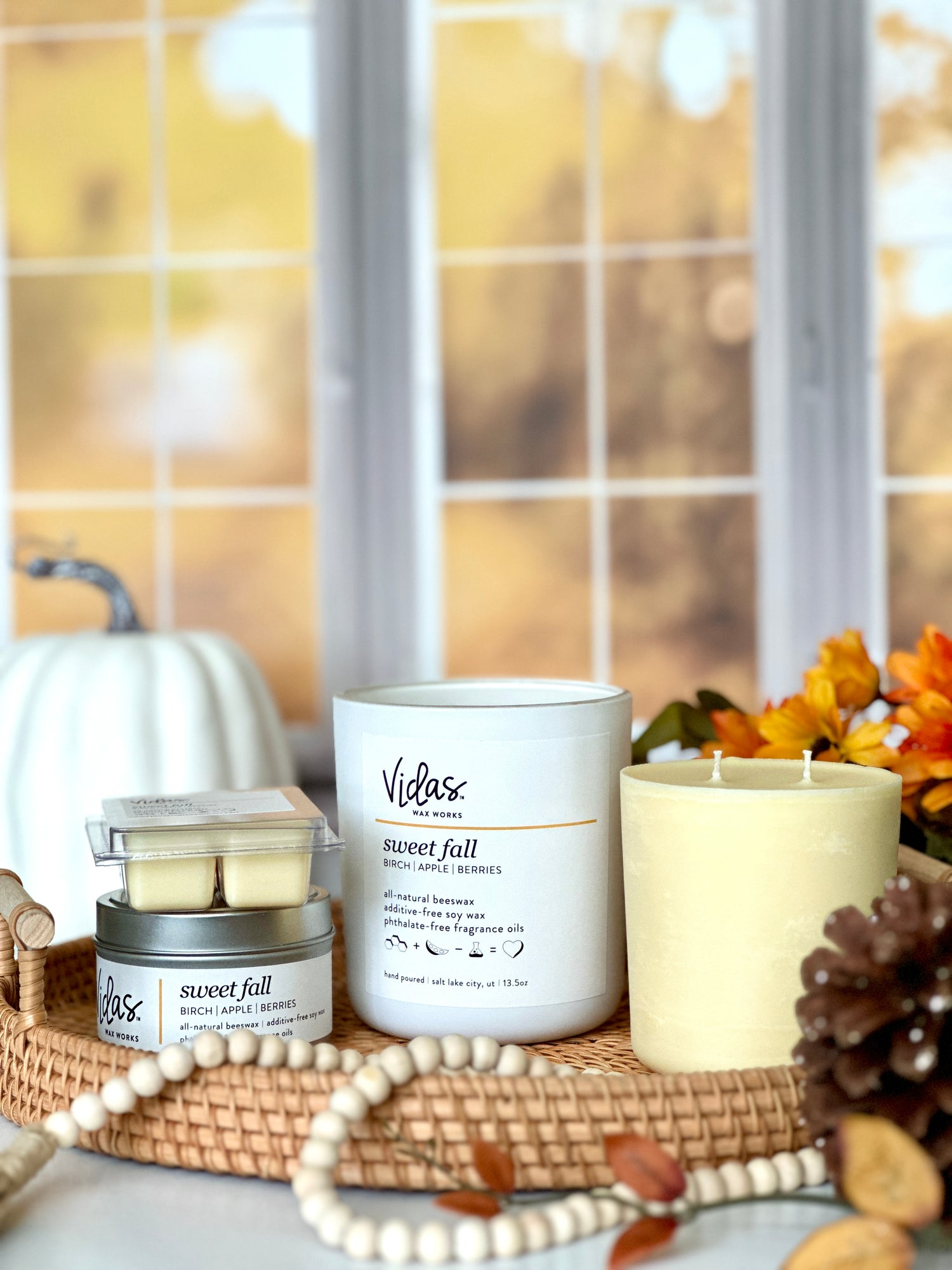 Sweet Fall
Infuse your space in a sense of tranquility and freshness with this captivating scent that embraces the beauty of nature and the essence of a bountiful orchard. The crisp and invigorating aroma of birch trees, the luscious sweetness of ripe apples, and the alluring fragrance of wild berries are expertly blended to create a symphony of nature's finest offerings. Whether you're creating a cozy atmosphere for a peaceful night in or seeking a unique and refreshing fragrance for your home, this scent brings the essence of autumn with its undeniable charm and seasonal enchantment.
Shop Now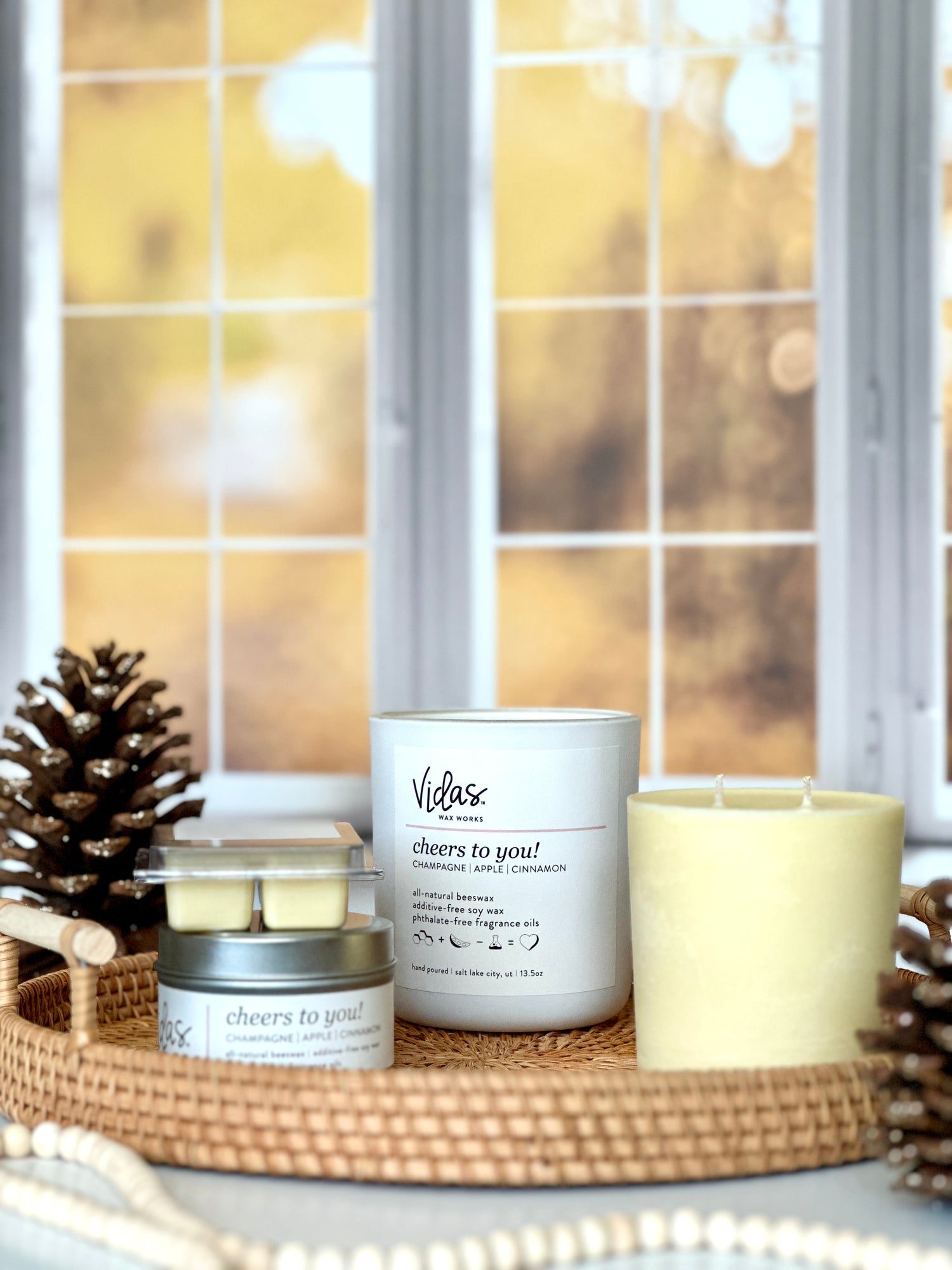 Cheers to You!
Fill your space with warmth this season with this enchanting medley that celebrates life's most cherished moments. Luxurious notes of champagne combined with the sweet aroma of juicy apple, perfectly complemented by the comforting caress of cinnamon spice. This exquisite blend promises not only to infuse your space with an inviting fragrance, but also to create lasting memories within the heart of your home.
Shop Now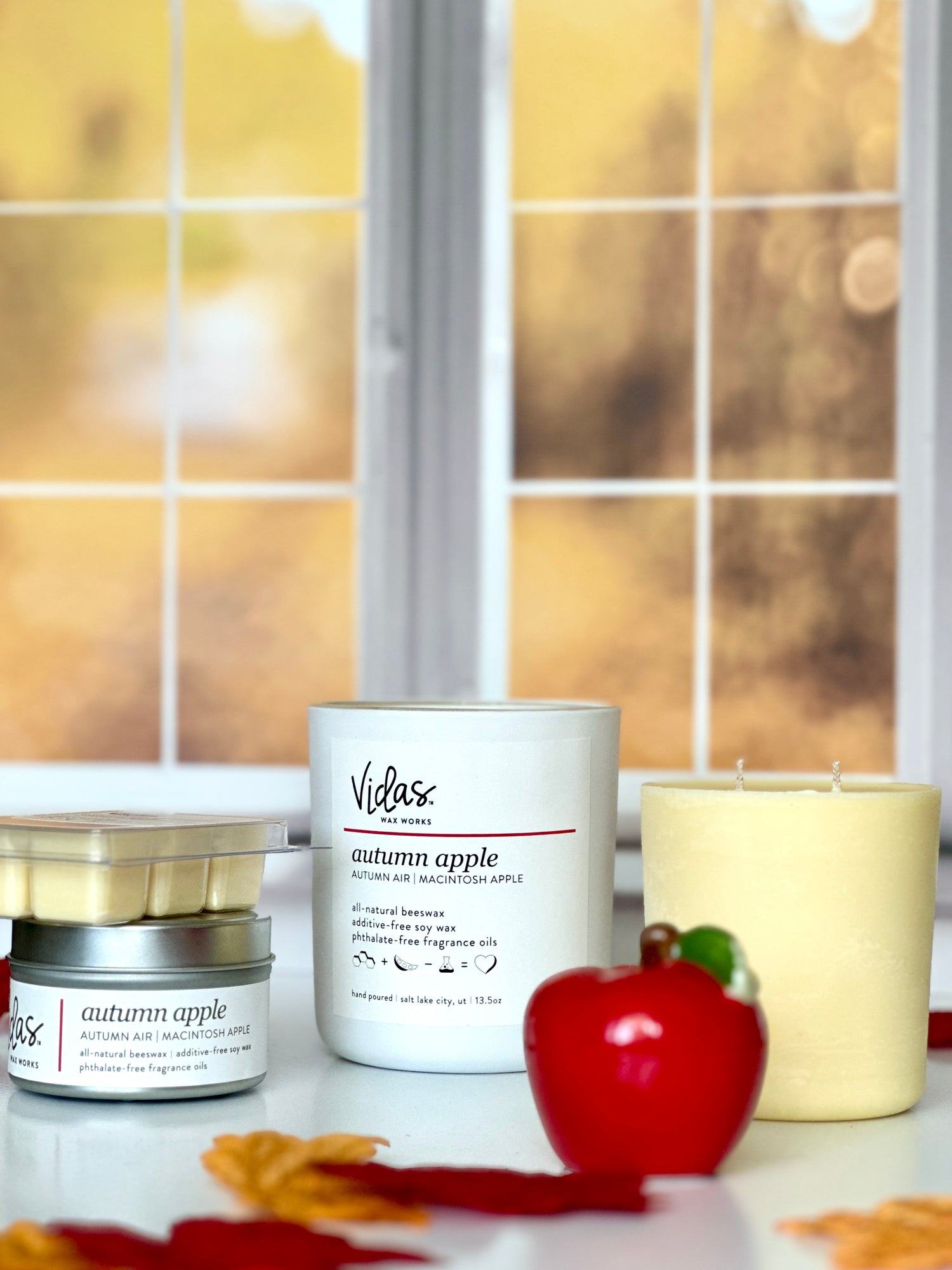 Autumn Apple
A delightful blend that captures the essence of a crisp autumn day. Immerse yourself in the mouth watering scent of freshly-picked Macintosh apples mingled with the invigorating aroma of a refreshing fall breeze. This captivating blend will transport you to an autumn orchard in full bloom, making it a must-have for that warm and cozy ambiance all season long.
Shop Now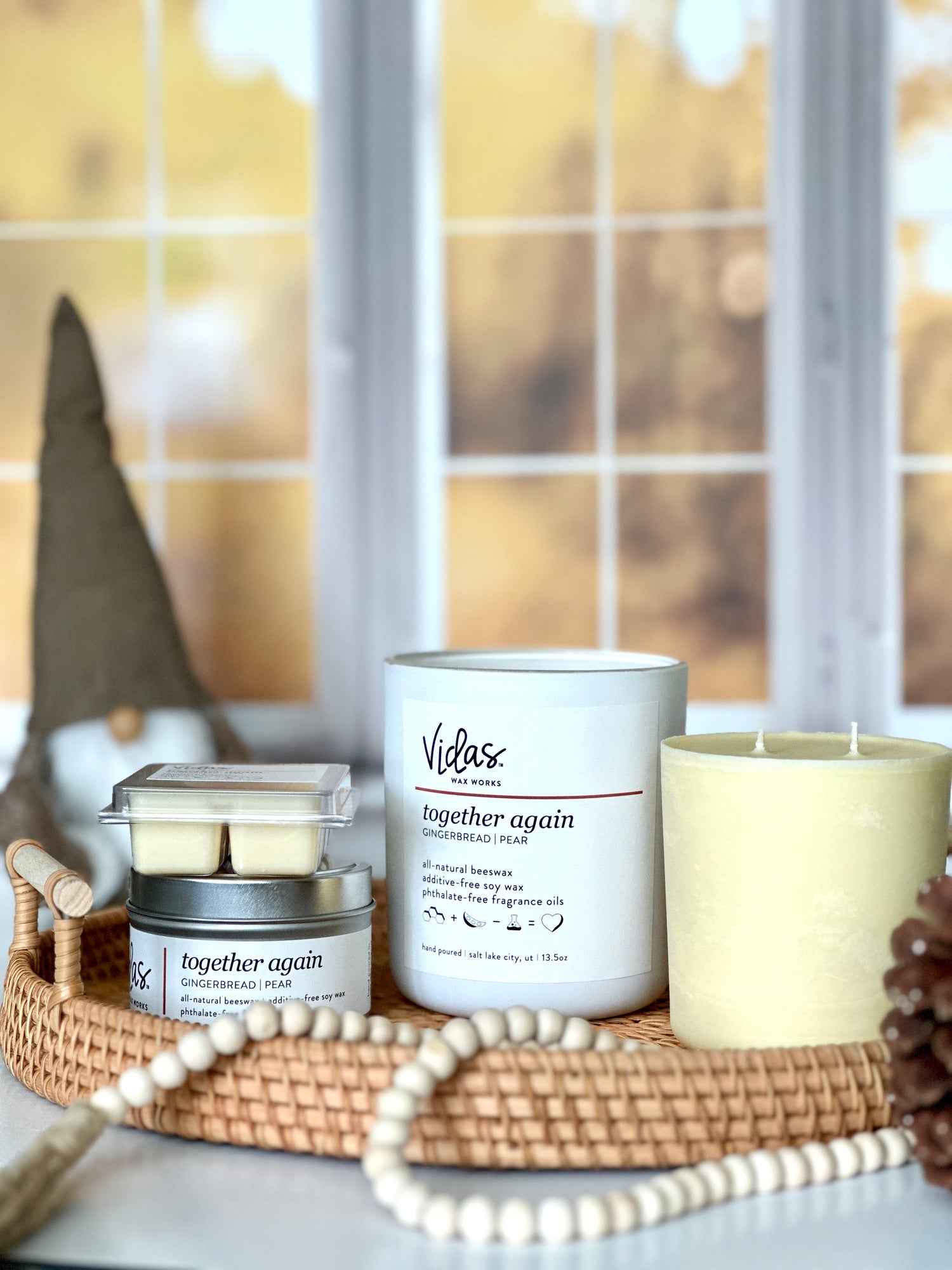 Together Again
Savor the delicious goodness of warm and spicy notes of freshly baked gingerbread beautifully paired with the sweet indulgence of ripe pears. This delightful blend brings the essence of the holiday season right to your home. Treat yourself or your loved ones to this heartwarming scent, perfect for adding a touch of holiday magic and creating cherished moments of togetherness with every burn.
Shop Now
Cranberry Harvest
Capture the spirit of nature's beauty and bring a touch of wilderness with this invigorating blend. Allow the delightful tartness of cranberry to enliven your senses while the refreshing scent of cypress transports you to a tranquil forest. Embrace the essence of the season as you bask in the comforting ambiance cocooned within this delightful fragrance, encapsulating a world of tranquility and natural allure.
Shop Now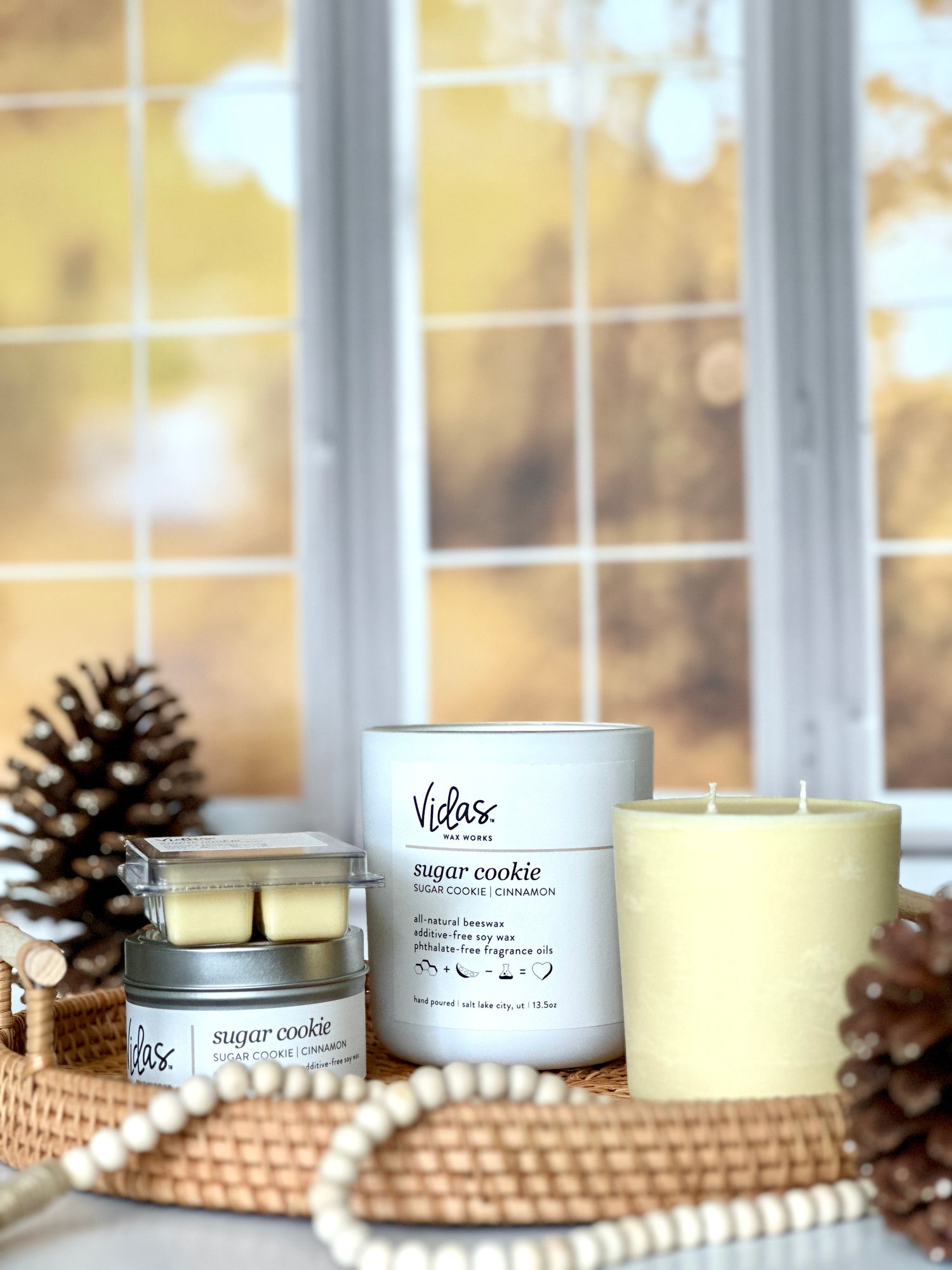 Sugar Cookie
Indulge in the irresistible scent of sweet sugar cookies sprinkled with a hint of cinnamon spice. This delicious combination fills your surroundings with the welcoming warmth of freshly baked treats (without any of the guilt). A delightful fragrance that will whisk you away to a realm ofsnug blankets, cozy comfort, and decadent dessert.
Shop Now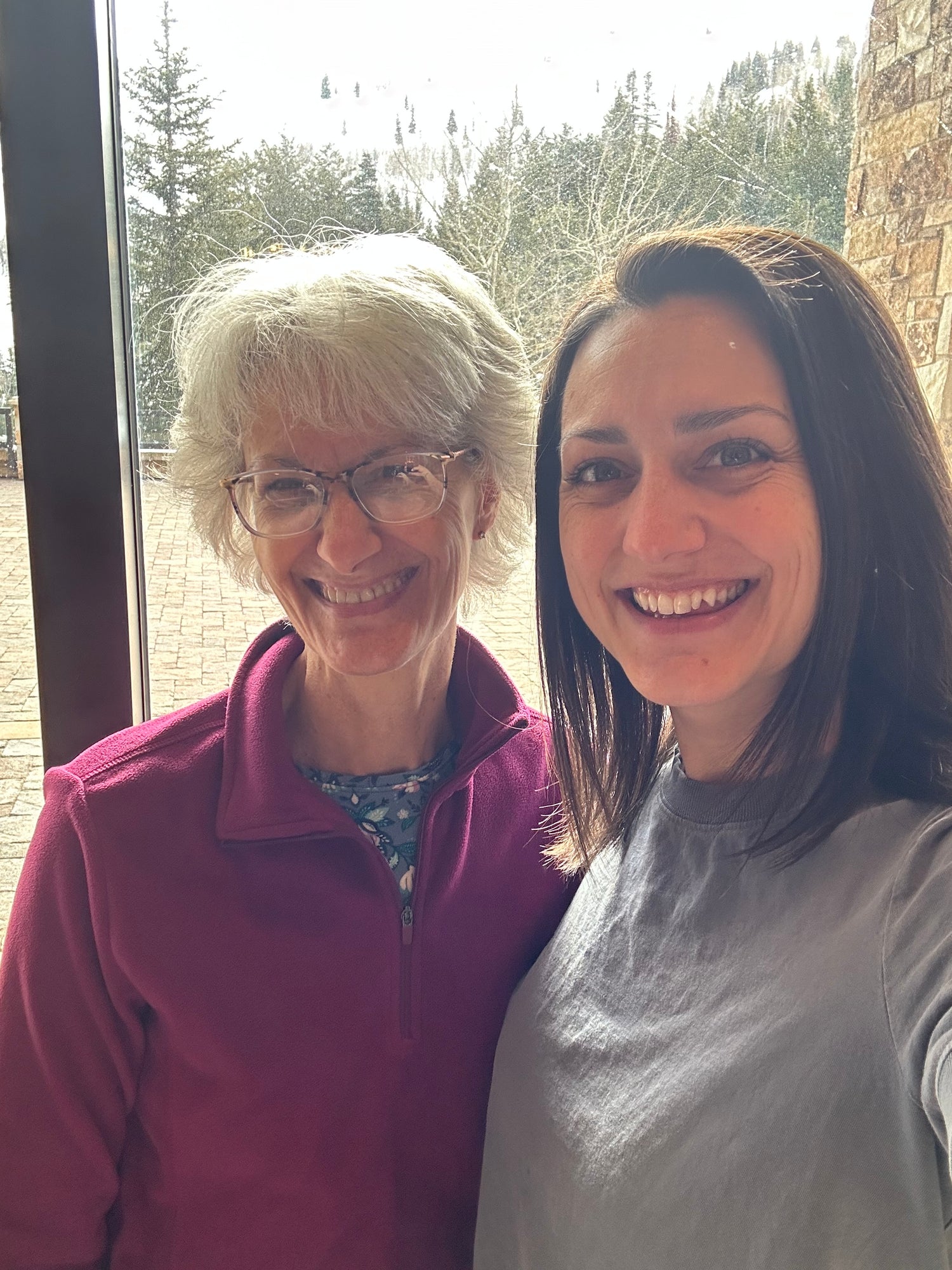 from the makers
thank you so much for your continued support, we truly appreciate each and every one of you. it means so much to us to know that you love our products. we love what we do and we can't wait to keep doing it!