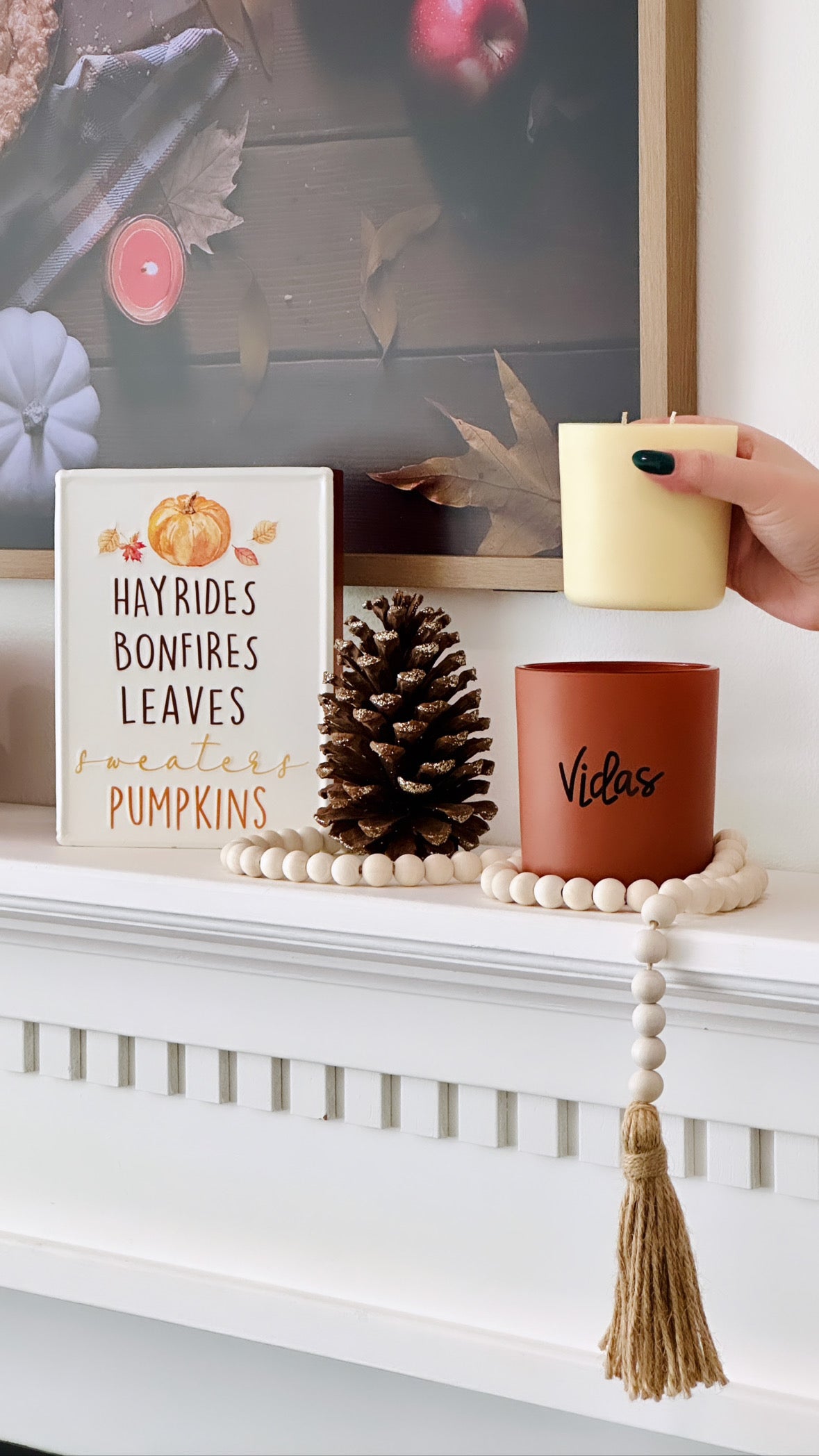 Why choose refillable candles?
We designed our refill system so you can enjoy your favorite scents time and time again while reducing waste and saving money. With every refill you're not only enhancing your space but also contributing to a cleaner environment.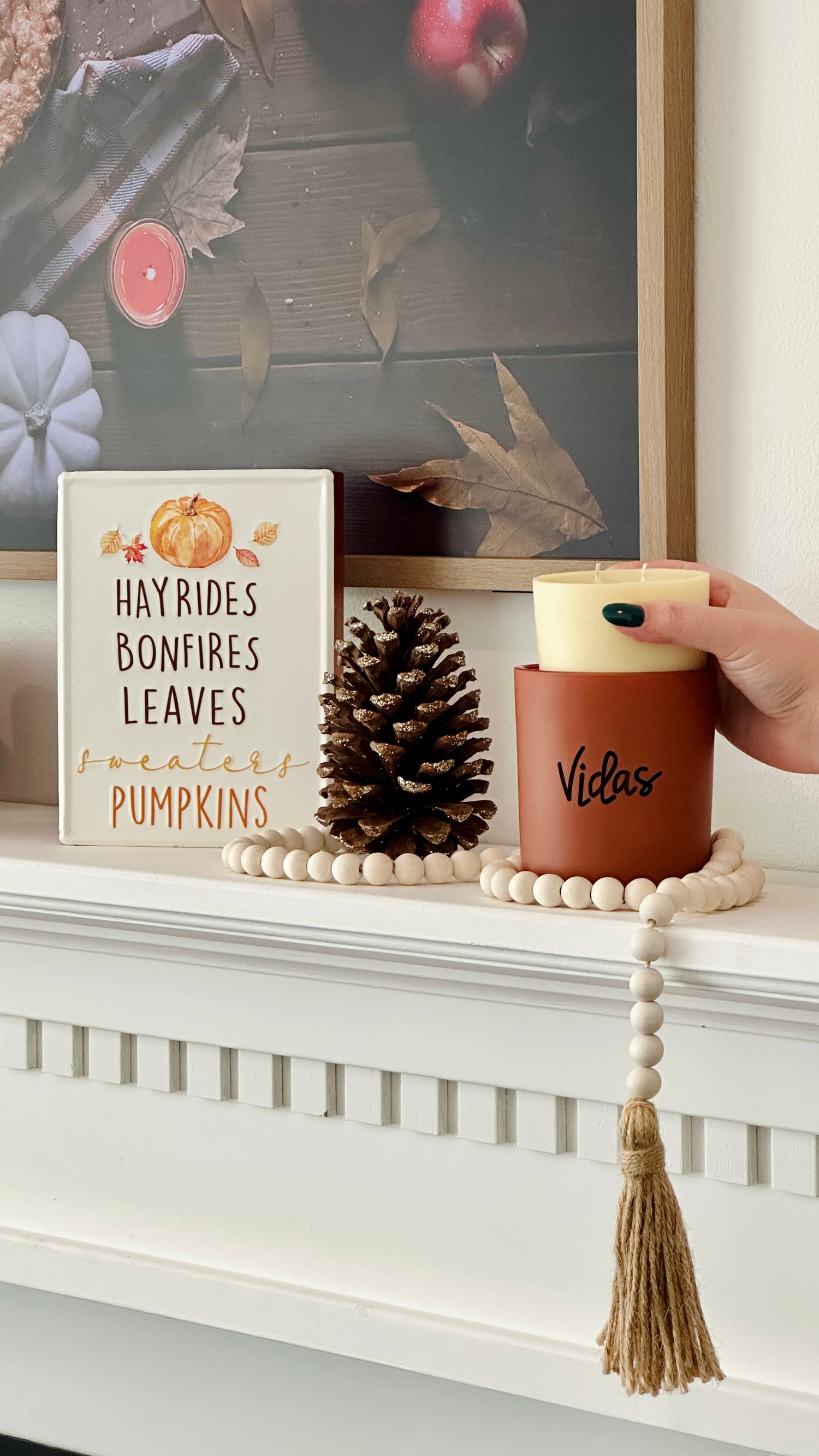 How to get started
You have the choice of beginning with our ready-to-use 13.5 oz white jar candles or indulging in our seasonal colored jar options with our refill starter pack. Either selection guarantees our largest 13.5 oz candle with over 55 hours of burn time.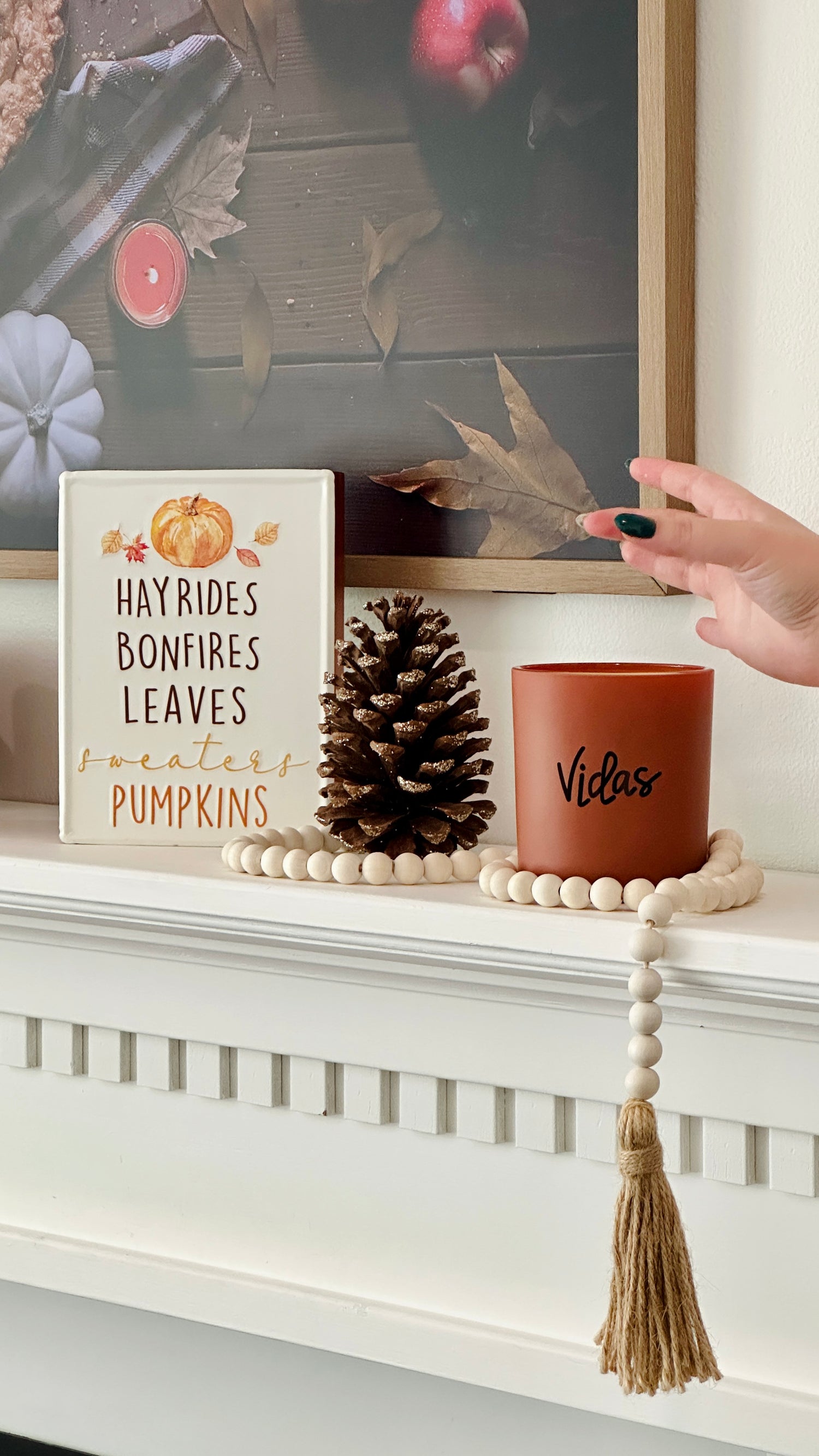 Then what?
Once you've enjoyed the captivating aroma of your candle, follow our refill cleaning instructions to prepare it for a new chapter. Then, embrace sustainability by refilling it with one of our environmentally-conscious refill options.
Watch the video below to learn how to clean your jar.
Video Instructions
Elevate your space with captivating scents and a guilt-free glow.
FAQs
What are refillable candles?

Refillable candles are sustainable alternatives to traditional candles. They come with a reusable 13.5 oz jar and are designed to be refilled with wax when the original candle has burned down.
How do refillable candles work?

Refillable candle jars will need to be cleaned out after the original candle has burned down. Once clean, you can insert a new candle refill into the original jar and enjoy again. Refill inserts are sold individually, so you can keep re-using the same jar.
Are the refill kits easy to use?

Yes, they are designed for easy use. The jar takes about 5 minutes to clean and it takes no time at all to insert the new refill. They come with detailed instructions, making the process simple and hassle-free. See step-by-step instructions on how to clean your jar here.
Are refillable candles eco-friendly?

Yes! Refillable candles contribute to sustainability by reducing the need for single-use containers. By refilling your candle instead of buying a new one, you help minimize waste.
What types of wax are used in refillable candles?

We use the same non-toxic ingredients used in all of our other products. We use an all-natural wax blend of beeswax and soy wax and phthalate free fragrance oils.
Do refillable candles come in different options?

Yes! Our refill starter kit offers a seasonal jar color + scented refill. Each season we cycle through fun new jar colors! Our refills are offered in all of our every day scents as well as seasonal scents.
How often do I need to refill a candle?

The refill frequency depends on how often you burn it. On average, a refillable candle will last 55+ hours.
Do refillable candles burn differently after being refilled?

When the jar is cleaned and refilled according to instructions, the performance of a refillable candle should remain consistent. As with our standard candles, make sure to trim the wick and follow care guidelines to ensure optimal burning.